You may recognize the watercolor print in today's tutorial, iron-on my watercolor heart pillow. If not, look up at my logo! Today I'll show you how to create your own watercolor background, and how to use it to create your own design. Or, you can go ahead and use the Love image I created by saving it, below.
Watercolor Heart Pillow
Supplies (contains affiliate links)
Watercolors and paper
Camera (your phone is fine)
PicMonkey.com
Inkjet Printer
Iron and ironing board
Pillow cover and pillow form
Directions
Here's how to make your own watercolor image. But, if you want to use my "Love" and Heart images, you can skip all these first steps and proceed to the printing/ironing-on part. First, randomly paint watercolors on a piece of paper. I used watercolor pencil misted with water.
Take a photo of your watercolor design when you're done painting. If you'd like to use mine, feel free to grab it below. Just save it to your computer.
Open up picmonkey.com. Click Design up at the top, and pick a canvas size. Square should be fine. On the left hand side, it will ask if you for a canvas background color. You will need a white background. Then, click the Butterfly to add shapes. I chose a heart, which will act as a template.
Then, I clicked Geometric for basic shapes. I covered the heart with squares to create an abstract heart shape. To easily duplicate the square, right click and click on Duplicate Image.
Then, click on the big red heart that you were using as a template, and delete it. You'll be left with the squares.
Then, still in the same Overlays menu, click Your Own, up at the top. This will allow you to pick any of your own images. Select the watercolor background. Click on the corner of the watercolor background, and stretch it over the squares, covering them completely.
You'll see a menu pop up when you added the overlay. It has a drop-down menu; select Add. This will add the watercolor to the squares! Save the file and that's it!
I did the same with the Love image. For lettering, you just click on the Tt above the butterfly. The only thing you have to do is flip to its mirror image to iron it on, which is under the Basic Edits menu (the crop symbol), then rotate, then click the <–> symbol to flip it.
LOVE (reversed)
Heart (no need to reverse)
The Love and the Heart images above are separate images, for printing on two separate pieces of iron-on paper for larger pillow covers. If you have a smaller cover, you can use the one below which prints out on one 8.5×11 inch piece.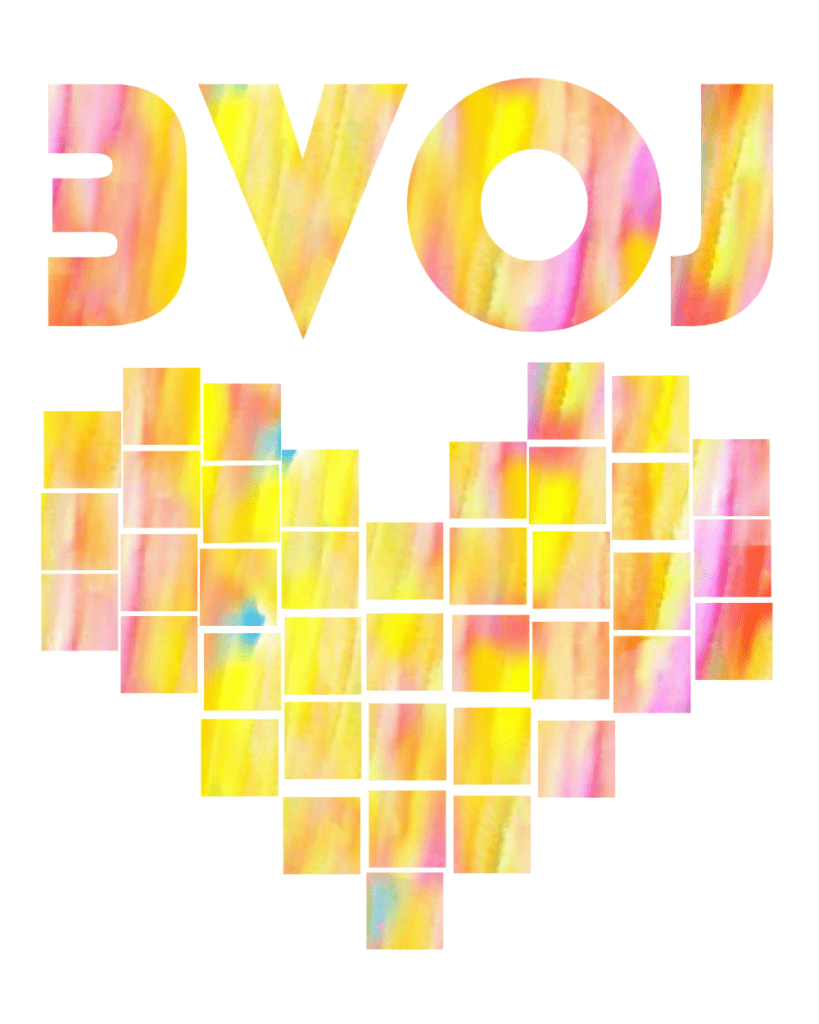 There are lots of different iron-on transfer paper brands so be sure to read the directions carefully before you proceed. Be sure to print on the correct side of the paper. My pillow case was 20×20 inches, so I printed the images on two pieces of paper.  Then, I trimmed off the excess paper on the sides and placed the pieces face down in the center of my pillow case. Then I ironed the pieces, again following the directions.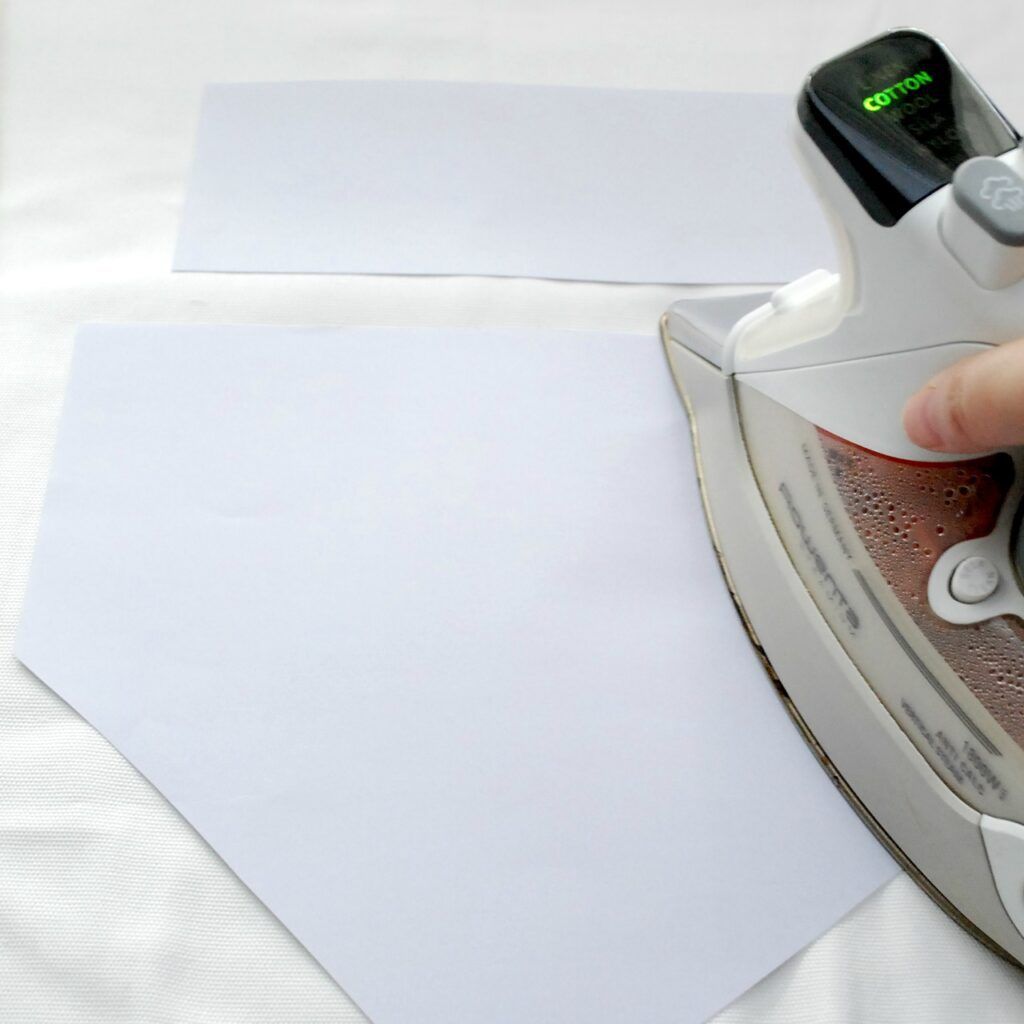 Peel off the backing to expose the right-side up image on the pillow.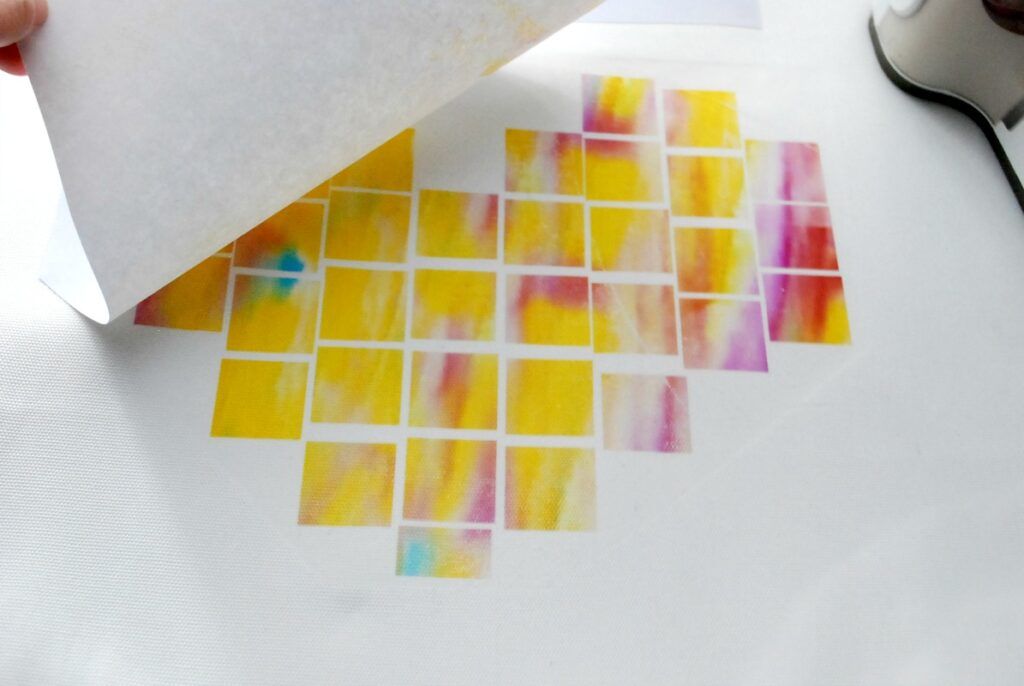 All done with my Watercolor Heart Pillow! This pillow is fun for Valentine's Day or keep it out year round. Again, feel free to use my image, or make your own!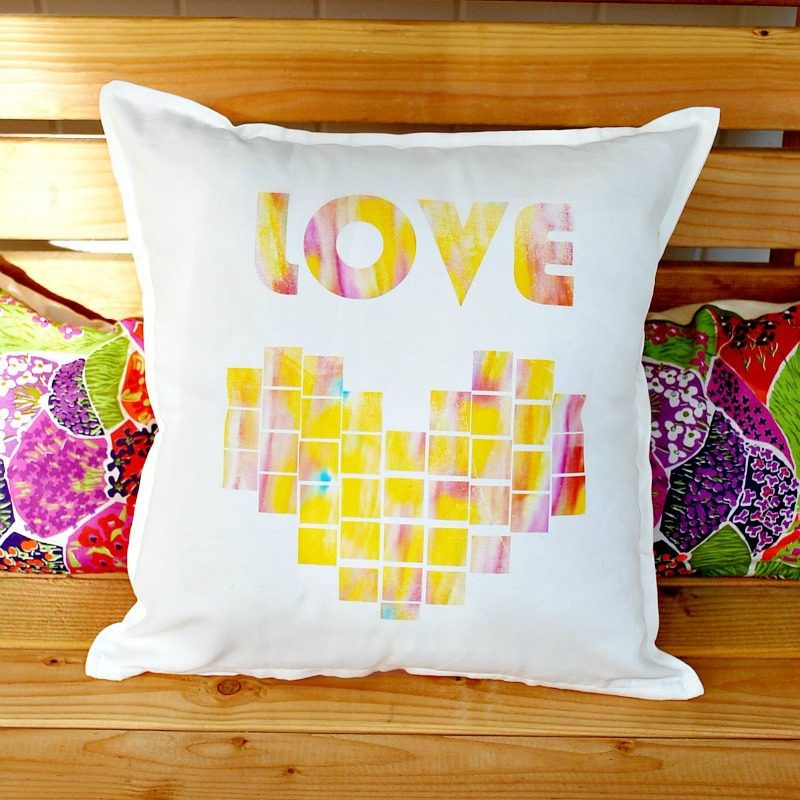 (This post was originally posted on Reasons to Skip The Housework where I am a blog contributor)
You Might Also Like
Star Wars Printable Valentines
Find all of my Valentine's Day Crafts, Printables, and Recipes here.
Stephanie Chan is the crafter behind The Silly Pearl. She has been creating since childhood, inspired by her creative parents. Today she lives in the San Francisco Bay Area with her handy IT Guy husband, sweet twin girls born in 2007 (Year of the Pig), and a fuzzy tabby cat named Sherry. Current obsessions include watercolor, mid century modern design, Harry Potter, and of course, cats and pigs!
Latest posts by Stephanie (see all)